System for automated supervision of farrowing sows helps to save piglets

As a consequence of intensive pig breeding, in which breeding programs through generations have resulted in sows producing increasingly large litters, the number of stillborn piglets has increased as well as the number of live-born piglets dying after birth. In 2013 it was assessed that 22.3% of the piglets in Denmark died during birth or within a few days after. A total of 9.9% of the piglets were stillborn. This high piglet mortality is a problem for ethical as well as animal welfare and economical reasons.
Approximately half of the mortality is due to birth complications, and research has shown that the piglet mortality can be largely reduced by intensive supervision of the farrowing sows and providing of obstetric aid when time intervals between subsequent piglet births exceed a given length.
Intensive supervision of farrowing sows is currently very labour demanding, since it can only be carried out manually. Typically, farrowing sows are only inspected a few times during the day, and it is thus difficult to estimate the time intervals between subsequent births and to provide obstetric aid in time.
FarrowTech's automated system provides cost-efficient intensive supervision of farrowing sows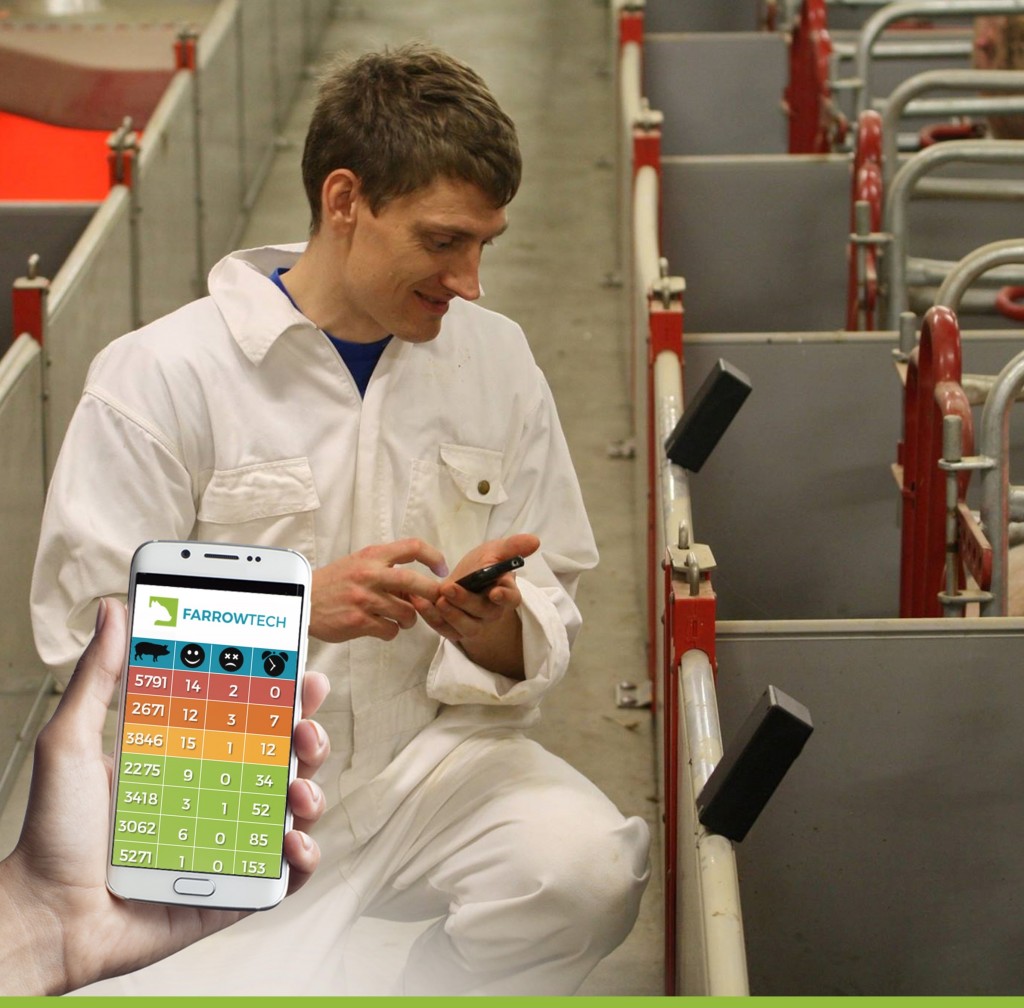 FarrowTech is developing an automated system for supervision of farrowing sows, which enables farmers to be able to reduce piglet mortality in a cost-efficient manner.
Electronic devices placed behind the sows detect piglet births using a patent-pending technology, and if time intervals between subsequent births exceed a given length, which is indicative of birth complications, a notification is sent to a portable device carried by the farmer. This enables the farmer to provide obstetric aid in time to save the piglet.
One piglet saved per litter
The estimated result of using FarrowTech's system is a reduction in piglet mortality by 25%, corresponding to one extra surviving piglet per litter. This increases the contribution margin of the piglet production by approximately 15% net.